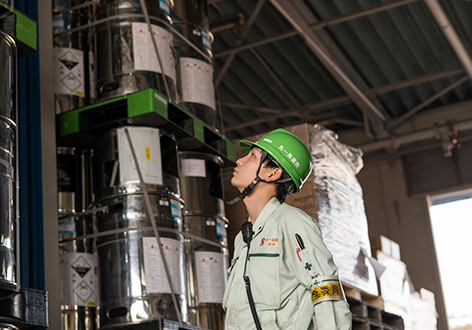 We operate our own warehouse (general goods warehouse, dangerous goods warehouse, poisonous goods warehouse) with a bonded function at the four bases of Hanshin Port, Keihin Port and Mizushima Port.
Employees with expert knowledge will propose optimum bases, methods of storage, incidental work (labeling, wrapping etc) according to customer's request. Also, employees in the warehouse department familiar with handling will carefully handle customer's valuable luggage.
About safety
About safety , each warehouse has a comprehensive cargo handling facility and 24-hour security management, so you can safely deposit valuable luggage safely.
Warehouse network​