Secure import and export customs clearance​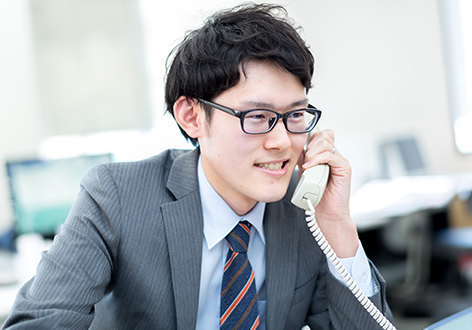 Before export / import is permitted, it is necessary to clear various laws and ordinances. Customs officers familiar with the company's laws will carefully support customers who are uneasy about the law on handling cargoes and will make appropriate and prompt .
About information management​
In import / export declaration, it may be necessary to disclose the ingredients of goods to customs.
We strictly control the information we keep from you and strictly adhere to the obligation of confidentiality, so you can leave valuable information about the product with confidence.
Flow to import and export permit​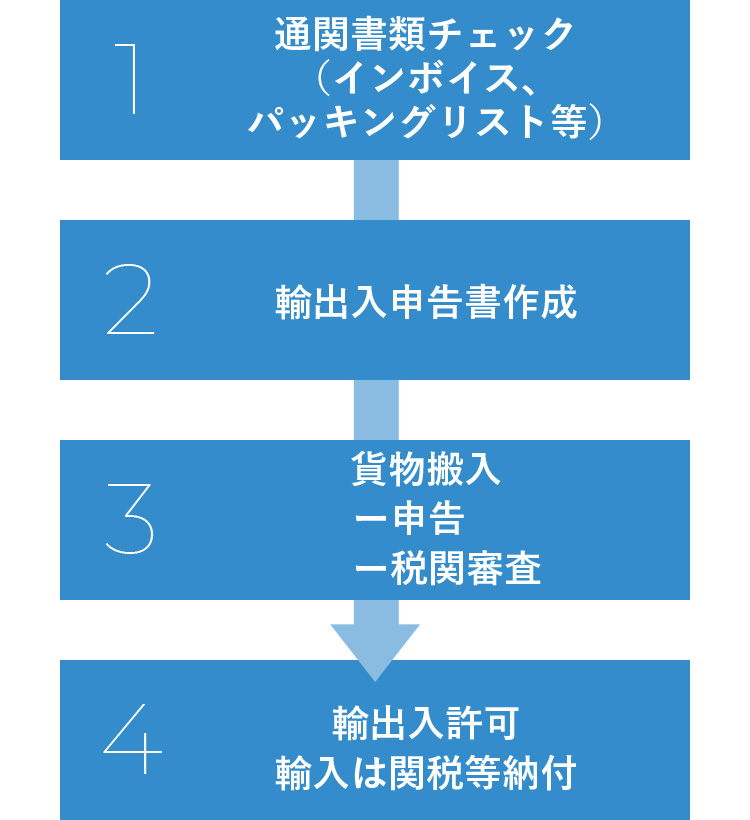 AEO certified customs broker​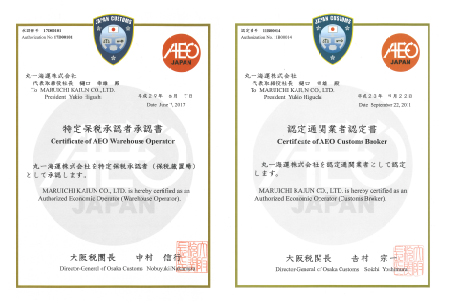 As a customs broker who developed the internal structure of cargo security management and compliance , we received certification of AEO certified customs broker from Osaka Customs General in 2011.
This certified customs clearance system is a testimonial of proper management of customer's important information according to laws and regulations and internal regulations in import and export customs clearance business, and its preferential treatment system reduces customer lead time and cost etc.
As an AEO certified customs broker, we will strive to further improve our services to satisfy our customers with the latest information and knowledge through in-house training system, active meetings etc.